advertisements

Good news for SNES fans! You can now play any SNES, Super NES or Super Nintendo game on a jailbroken iPhone, iPad or iPod Touch. In order to play any games from the '90s Super Nintendo Entertainment System, you will need to download a SNES emulator on your iOS device. The emulator works just like the 16-bit home video game console you bought few decades ago. Next, you will need to download your preferred game ROM and run it with the NES emulator. The ROM file works like a ROM cartridge or cart with a game console. Couldn't wait to play Super Mario World on your iPhone 6 Plus or iPad Air? Follow the guide here and you can start your game right away.
Download SNES Emulator on iOS
SNES or Super NES emulator is available to download for free in Cydia, therefore, it is a must to jailbreak your iOS devices in order to play games like Donkey Kong Country in your iPhone, iPad or iPod Touch. Follow the download Cydia on iOS 8 guide to jailbreak and install Cydia on any iOS 8 deivces. Instead, you can download Cydia on iOS 7 if you are still using iOS 7.1.2. Follow the few simple steps here to download SNES emulator or NES emulator for free.
Tap on the Cydia app icon to launch it.
Under Cydia Installer, tap the search tab and enter SNES or NES in the text field.
Select SNES emulator or NES emulator once the search returns result.
Tap on the Install button and then Confirm to install SNES emulator to your iOS device.
Let the download process run by itself and restart your springboard once it is done. Go to your home screen and you should be able to see the SNES emulator app icon.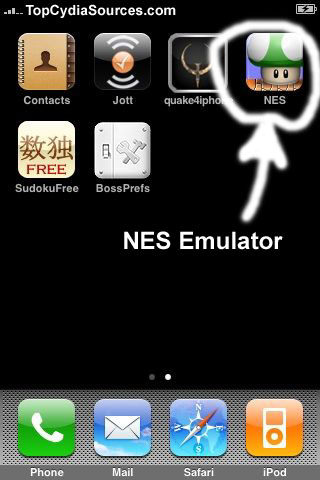 NES/SNES Emulator icon on iOS device
How to Add Cydia Sources for SNES Roms
Now you have installed SNES emulator on your iOS device but you still can't play a game without SNES ROM. You need to add a Cydia repo or a Cydia Source that hosts the SNES game ROM.
Step 1: Tap on the Cydia app icon to launch it.
Step 2: Tap on Manage (located in between Changes and Search button). Tap on Sources and then Edit.
Step 3: Tap on Add button located on the top left. You will now see Enter Cydia/APT URL. This is where you need to add Cydia sources for SNES ROMs.
Step 4: There are a few well-known Cydia sources for game hacks but not all of them are providing SNES ROMs. For SNES or NES Roms, you will need to add any of these Cydia sources:
4pp13 repo – apt.123locker.com
ZodTTD repo – zodttd.com/repo/cydia
xSellize repo – cydia.xsellize.com (SNES, NES, GBA, PSX ROMS are available)
SiNfuL iPhone repo – sinfuliphonerepo.com
Elpelle6 repo – elpelle6.com/repo
BigBoss repo – apt.bigboss.org
Step 5: Go to the Cydia sources you have just added, for example, 4pp13repo. Scroll down and look for NES ROMs Package 1. Tap on the install button to install at least 69 games. It requires at least 500 MB of free space to install all 69 SNES ROMs so make sure you have enough space for these famous SNES games. On the other hand, you can also download all of the GBA genesis games and it takes approximately 2 GB of memory.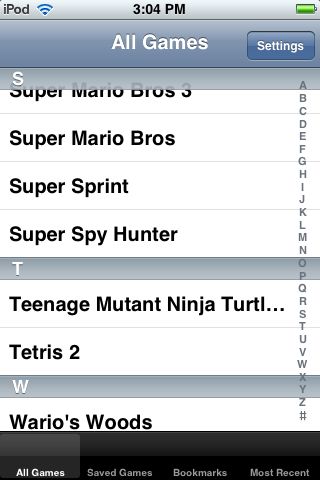 SNES ROMs
advertisements