advertisements

More and more Apple users are wondering how to install Cydia apps without jailbreak. This is because they don't want to ruin the warranty of their iPhone, iPad or iPod Touch. On the other hand, they want to download Cydia apps and use them to customize the look of their iOS devices or to install apps that couldn't find in the App Store such as Winterboard. Unfortunately, it is a must to jailbreak in order to install Cydia to an iOS device regardless of iOS 8 or iOS 7. There is no way to download Cydia without jailbreak. But, there is a "But"! You don't need Cydia to install Cydia apps. There are a few power methods where iOS users can install Cydia apps without jailbreak or without the need to have Cydia. If you are dying to know how to do it, read further!
Kuaiyong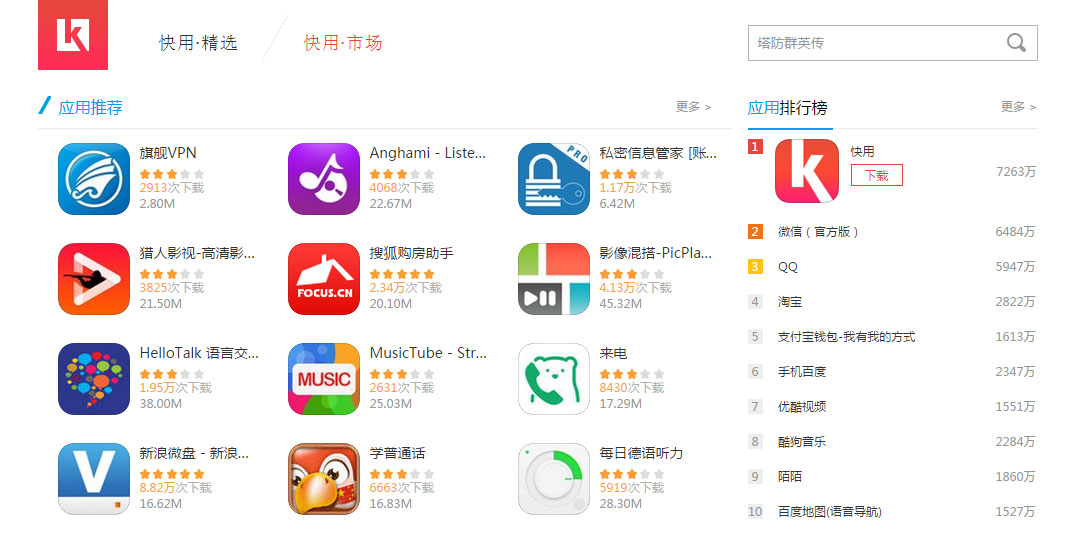 Kuaiyong is one of the hottest apps among iOS users now. It is hot because it provides iOS users a way to install free apps without jailbreak. Cracked apps, themes, ringtones, wallpaper, games and games hacks are available in Kuaiyong's server and it is free at most time. Sometimes, you can get paid apps for free through Kuaiyong too. As there is no jailbreak required, you will need to use a PC or Mac to download the app and then transfer it to your iPhone, iPad, iPod Touch or Apple Watch. Simply go to Kuaiyong.com and you can download the latest version to your PC or Mac. Launch the software and you can follow Kuaiyong English guide to install apps to your iOS 8 devices without jailbreak.
AppCake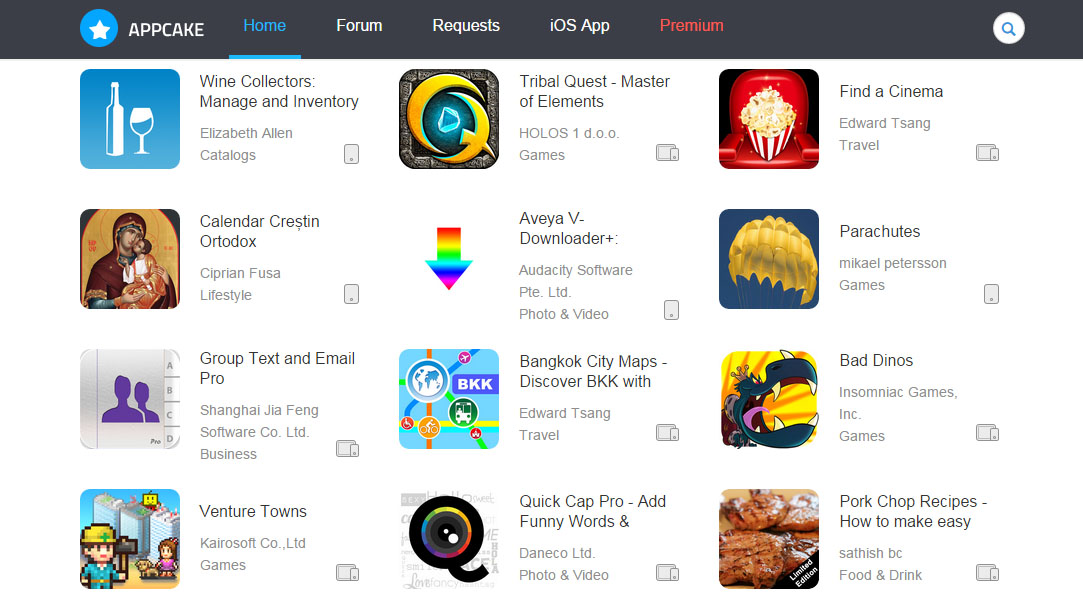 AppCake is another awesome app that gives you free Cydia apps without jailbreak. Thousands of cracked apps and games are there for you to download anytime, anywhere. Just like Kuaiyong, you are required to use a PC or Mac to download the app you want and then transfer it to your iOS device. Instead, you can download AppCake DEB file from the internet and then install it to your iPhone or iPad. Launch AppCake app and then you can use it to search for your desired app. For those who are already a jailbreak user, you can download AppCake from iPhoneCake repo.
vShare
vShare is another great app that leads you to the world of free Cydia apps. Just like AppCake and Kuaiyong, vShare works pretty much the same. Although there are free apps, game hacks and themes, not all of them will work on a non-jailbreak iOS device. This is because some cracked apps need to access to the root in order to change the settings in an iOS device such as the iPhone. Nevertheless, you can still get a few apps to run on your iPhone without jailbreak, for instances, Snapchat, Kik Messenger, Pandora Radio, Spotify, Netflix, Fandango Movies, InstaFrame, Amazing Alex, Tiny Wings and more.
The above-mentioned are three great ways to install Cydia apps without jailbreak. For some reason if you have decided to jailbreak, you can follow the guide here to download Cydia on iOS 8 or download Cydia on iOS 7. Instead, you may leave a comment here if you found a workable way to install Cydia without jailbreak.
advertisements