advertisements

It is a must to get the right Pandora Downloader repo for iOS 8 devices such as the iPhone 6, iPhone 6 Plus, iPad Air, iPod Touch and others. Wrong repo will not give you the workable Pandora Downloader on your iOS devices. There are a few trustable Cydia repos that host the Pandora Downloader. Follow the step by step guide below to download Pandora Downloader if you are keen on this music app.
What is Pandora Downloader
Pandora Downloader is one of the top Cydia tweaks for iOS 8 and iOS 7 devices. Users who love music will fall in love with this app within a few seconds because it allows you to preview a song with streaming and then download it to your iOS device within a touch. The sky is the limit! Pandora Downloader provides unlimited songs for you and it is completely free to download. Besides, Pandora Downloader also works like a music player for your iPhone, iPad and iPod Touch. This app runs in the background and play music like the native Apple music app. It allows you to play the songs you downloaded without the need to connect to the internet. In other words, it works like an old-time Sony Walkman.
How to Get Pandora Downloader from Cydia
These are a few easy steps to install Pandora Downloader on iPhone, iPad, iPad Air, iPad Mini and iPod Touch with Cydia. You will need to download Pandora Downloader DMG file if you want to install it on a Mac and that will be a different story.
Step 1: Open Cydia and go to Manage -> Sources -> Edit -> Add. See how to add a Cydia repo if this is too quick for you. If your device is not jailbroken, you will need to jailbreak it and download Cydia to it.
Step 2: Now you will see Enter Cydia/APT URL. Just like how you download the Movie Box app, you will need to locate a few good Cydia sources for Pandora Downloader repo. xSellize, Insanelyi and BigBoss repo are highly recommended because they are famous for cracked apps. If the mentioned Cydia sources are not working, you can enter harrisonapps.com/repo.
Step 3: Tap on Add Source and Add Anyway to continue.
Step 4: Return to Cydia and go to the repo you added in Step 2. It can be xSellize, Insanelyi, BigBoss, or Harrison Apps. Search for Pandora Downloader and tap on it to install it right away. It is a free app and you don't have to pay a dime.
Now you may use Pandora Downloader to download any songs you want. Alternatively, you can also transfer music from Pandora Downloader to iTunes through a Windows PC or Mac. All the downloaded songs will be stored under var/mobile/media/Pandora directory.
Alternative to Pandora Downloader: PandoraSkips. PandoraSkips is often regarded as one of the best music streaming app. The features and functions available in PandoraSkips are almost similar to Pandora Downloader. Both of these apps work on iOS as well as Android.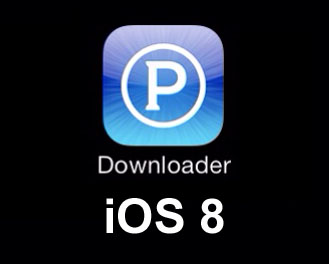 Pandora Downloader common problems: App crash on startup. The solution? Update your Pandora Downloader to 3.5.2 or keep it to the latest version all the time.
Tested iOS devices: iPhone 6, iPhone 6 Plus, iPhone 5S, iPhone 5, iPhone 5C, iPhone 4S, iPhone 4, iPad, iPad 2, iPad 3, iPad 4, iPad Air, iPad Air 2, iPod Touch and iPod Nano.
In essence, Pandora Downloader is no doubt one of the best music streaming apps available in Cydia. The app is easy to update and compatible with iOS 8, iOS 8.1.3 and soon iOS 8.2. However, the only drawback is the number of apps appearing within the app. It is quite annoying for some users. Auspiciously, you can install AdBlocker to block all the ads from appearing in Pandora Downloader.
advertisements