advertisements

In jailbreak community, demand for cracked apps is on the rise. The only way to install free apps is to use a third-party app that enables your iOS device to avoid restrictions set by Apple. Seven of the most famous apps available in the market today are xSellize, Zeusmos, Kuaiyong, AppCake, vShare, iFunBox, and AppAddict. These apps are frequently named the best Installous alternatives in 2013. The method to use xSellize, Zeusmos, and some other famous apps has been taught. Hence, today is the day to learn how to install cracked apps with AppAddict.
First Step: Jailbreak is a must in order to install AppAddict to an iPhone, iPad, or iPod Touch. Without jailbreak, it is impossible to install AppAddict. Please take note that jailbreaking your iOS device will void your warranty. A jailbroken device has to be restored if you need to send it to Apple for warranty service.
Second Step: Install Cydia. Generally, Cydia will be installed automatically during the jailbreak process. However, if it is not being installed, you can download Cydia IPA files from Saurik's website and install to your iOS device. Cydia is a brown icon that allows you to access thousands of free apps, thus, it is a must to install Cydia otherwise you can't proceed to step 3.
Third Step: Install AppSync. Now you can use Cydia to install AppSync. Launch your Cydia (tap the brown Cydia icon), go to Manage, select Sources (the middle one), and then tap on the Edit and Add. Go to "appaddict.org/repo" to download AppSync repo. Time can be saved because you will need AppAddict repo to install AppAddict. Once AppAddict repo is added to your iDevice, search for AppSync and install it.
Fourth Step: Just like how you install AppSync, go to AppAddict repo and search for AppAddict. Get the latest version and tap on it to run the installation. Installation from Cydia repo is the fastest and easiest way. Alternatively, you can install it from AppAddict homepage with the download slider.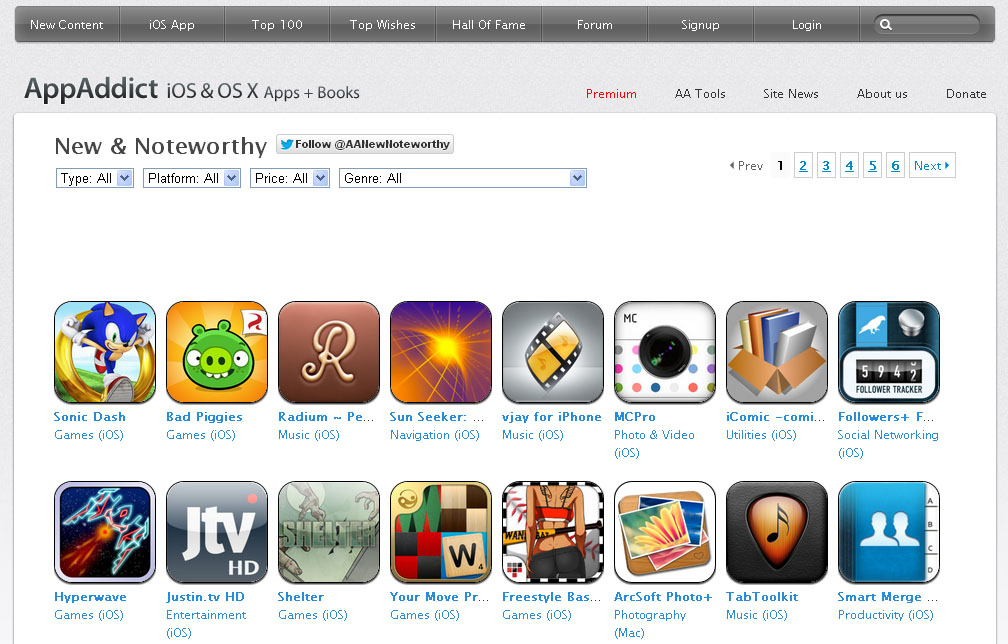 How to Use AppAddict
Just like many other apps, AppAddict is very straight-forward program. The user interface is uncomplicated and it is easy to understand because it looks very similar to App Store. Millennials who get used to buy apps from App Store will find AppAddict is easy to use. App installation is within a click. You can select any app you want and click on the provided link to get the app sources. Download the source of your desired app and you can install it using AppAddict Installer. Go to your home screen to check out the app once the installation is completed. In addition to apps, you can also download books to read.
Warning: Installing cracked apps are illegal no matter which country you are in. The main purpose of having cracked apps is to allow you to "test before buy". Whether it is Zeusmos or AppAddict, their existence is to give you a chance to test an app that you wish to buy. It is highly suggested to delete the app once you have tested. If you really fall in love with the app, please buy it from the App Store. Apps developers are as hard as farmer although they don't work under the sun.
advertisements