advertisements

There are reasons why Zeusmos has frequently been recognized as the best Installous alternative. One of the reasons is its super-duper features that allow users to download paid apps that are available from App Store for free. With today's technology, there are a few ways to install Zeusmos to your iPhone, iPod Touch, or iPad and here is one of the tastiest way to do so. There many rumors about installing Zeusmos without jailbreak but experiments have been done and it is proven that Zeusmos will not work on any non-jailbreak iOS device. Here you go for the delicious steps.
How to Install Zeusmos
Step 1: Without jailbreaking, Zeusmos is not going to work because cracked apps can only run on a jailbroken iOS device. So, the first thing to do is to jailbreak your iDevice. An iOS device can be jailbroken using a few methods, for example, Redsn0w, Greenpois0n, or Sn0wbreeze. A program called Cydia will usually be installed to your device after the jailbreak process. Once you have a jailbroken device with Cydia installed, proceed to step 2.
Step 2: Now you will need to download an app called AppSync. AppSync is a program that allows you to install cracked apps to a jailbroken phone. To download AppSync, open Cydia and go to Manage then Sources then Edit (located at top right corner). Here you will need to put in AppSync repo. There are a few available and you may try "appaddict.org/repo". Tap on AppSync at the sources list and tap confirm to install AppSync. AppSync 5.0+ works best on iOS 5.x while AppSync 6.0+ works best on iOS 6.x. As for iOS 7, perhaps soon AppSync 7.0+ will be available.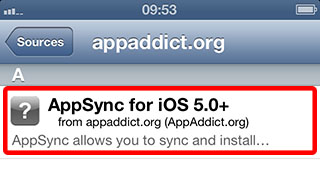 Step 3: Your device is now ready to install Zeusmos. Just like how you install AppSync, go to Cydia -> Manage -> Sources -> Edit to key in Zeusmos repo. One recommended Zeusmos repo is ihacksrepo.com. Search for latest Zeusmos version and just tap on it to install the package. Some repo will automatically install AppSync, if so, you can skip Step 2. Now Zeusmos is ready to use!
How to Get Free Paid Apps with Zeusmos
Step 1: Launch Zeusmos once is it installed. Tap on the menu button on top and you can search for any apps you want according to the categories.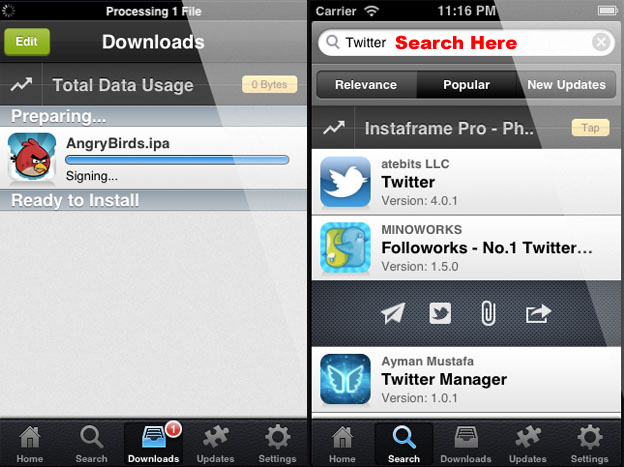 Step 2: Tap on any app you want and tap the download button located beside the app. Zeusmos will gives you a list of links to download the app. Select any of them and you can get free paid apps immediately. You can also check downloaded app in Zeusmos downloaded app list.
Apps like Zeusmos: Kuaiyong, AppCake, vShare, iFunBox, and Installous (No longer available).
In a nutshell, Zeusmos is a genuine app that gives you a chance to try an app from App Store before buying it. Therefore, it strongly recommended buying the app if it provides you what you need. Since you don't have to buy Zeusmos, why not buy the app? It costs just a few bucks, doesn't really hurt right? Lastly, you are welcome to leave a comment below if you face any problems during the installation of Zeusmos.
Last Updated March 25, 2016: Zeusmos has been tested on iOS 9.3, iOS 9.2.1, iOS 9.2, iOS 9.0.1 and it works perfectly. It also supports iOS 8.4 and iOS 7.1.2.
advertisements