advertisements

It doesn't really matter whether you are using iOS 7, iOS 6, iOS 5, or iOS 4 because these are the best Cydia themes for iPhone and they are compatible with any iOS version. They work flawlessly on iPhone 5S, iPhone 5C, and iPhone 4/4S. Often, the main reason people jailbreak their iPhone and download Cydia to their iPhone is because they want to customize the look of their iPhone. Those attractive themes with high downloads are regularly HD theme, moving Cydia theme, as well as theme with special sound effect. Themes with extra features usually cost a few dollars while some basic cool Cydia themes are free to use. Now here is a delicious A-list of best Cydia themes for iPhone. Some of them can be used on iPad and iPod Touch too.
Glaskart HD Theme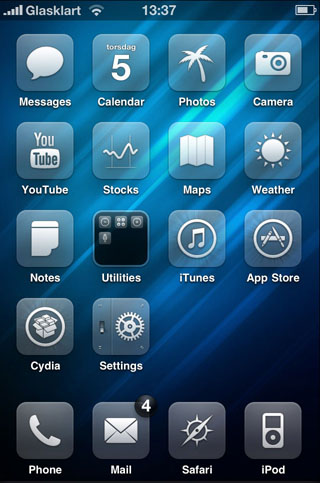 Rumors said that the iPhone 10 is a piece of glass. It is going to be transparent and you can use tap it, swap it, take photo, and do anything just like the normal iPhone 5S. Well, you don't have to wait a few more years to get a glass-looking iPhone. Now you can do it with Glaskart HD Theme. It is available free from Cydia App Store and your iPhone can be turned into a piece of glass with glass-style icon and status bar.
Ayecon Theme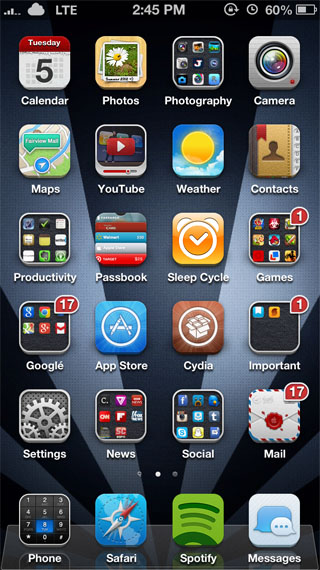 Looking for the latest Cydia theme to customize your own iPhone? Here is one that you can't miss – the Ayecon Theme. Ayecon theme has been regarded as one of the best Cydia themes for iPhone of all time. It makes your iPhone looks futuristic, stylish, and modish. This theme fully utilizes the retina screen of the latest Apple product. Icons and backgrounds are limitless because the designers keep updating it. A $2.99 will buy you a great happiness for sure.
Ayeris Theme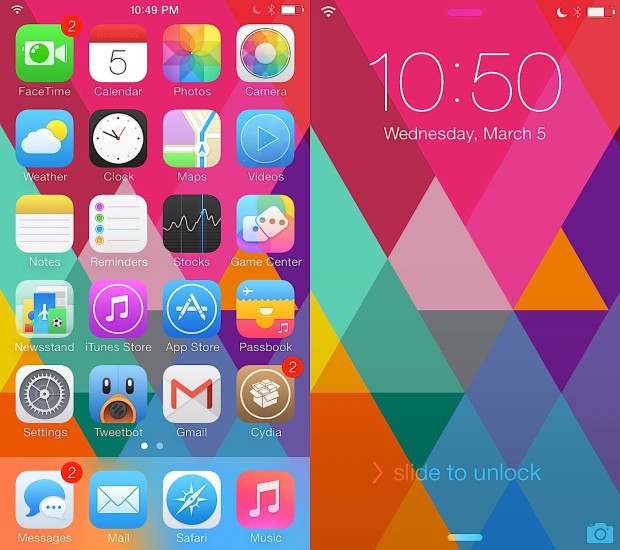 This is now the hottest theme for iOS 7. iPhone users download it immediately once they jailbreak. Ayeris (pronounce as Iris) is one of the coolest themes from Surenix. This theme comes with many cute icons and high resolution wallpapers which make your iOS 7 look fresh!
Installous is gone, see what are the best Hackulous alternatives in the market today.
Impacto HD Velox Theme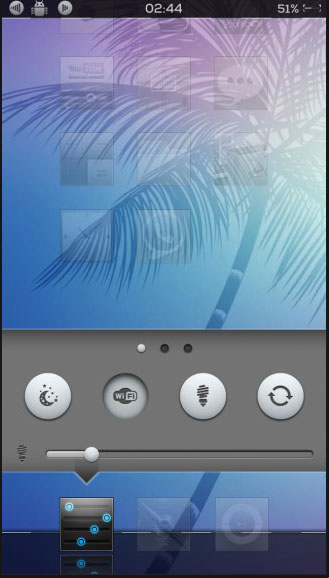 Some people like to put everything on their home screen while some people prefer to have the minimum thing. The Impacto HD Velox is one theme that works best for minimalist. This theme make an iPhone look cleaner, simpler, and easier to be used. Check out the screen shot above and you will fall in love with it.
Space Blueberry Theme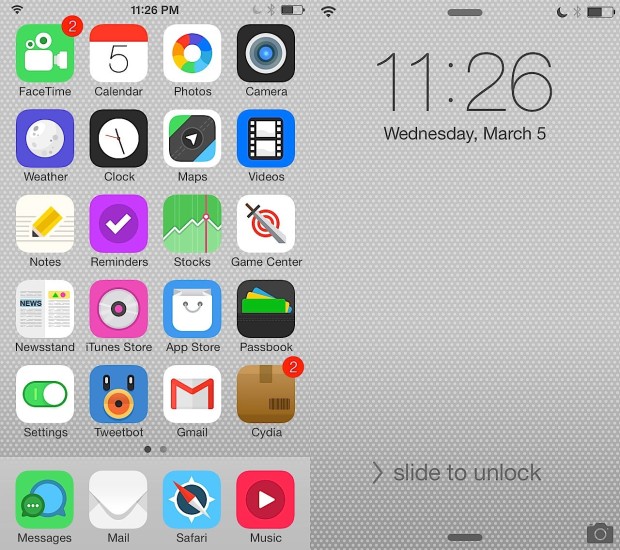 You might not heard of Space Blueberry theme but please give it at least 3 seconds. Look at the screen shot above for 3 seconds and you might fall in love with it. This theme comes with a lot of cool icons for iOS 7. Colors and shapes are blended in a way that orange and apple are blend. It tastes good and healty. On the home screen, it features a simple yet useful clock with date below. Last but most important, it is a free Cydia theme for Winterboard. You can download it from Cydia App Store without the need to spend one dime.
More attractive Cydia themes: Carla Velox, Circon Velox, MIUI, Black'UPS Darkness SD, Boss iOS theme, Sublime Lock HD, UINique, Illumine, and others.
Last but not least, it is a must to check out the top 10 Cydia sources. You need to add some of the repos to your jailbroken iPhone before you are able to download the theme.
advertisements