advertisements

Although it is nearly impossible to download Cydia without jailbreak on an iPhone, there are few useful ways to install cracked apps without jailbreak on iPhone with iOS 8, iOS 8.1.2, iOS 8.2 and iOS 8.3. With these techniques, you don't need to have Cydia in your iPhone or iPad in order to install cracked apps for free. Currently, we recommend the top 5 best ways to install cracked apps without jailbreak on iOS 8. Each of them has their own advantages and disadvantages. It is up to you to select the best out of these 5 that suit your needs.
AppCake
AppCake is one of the best ways to install cracked apps without jailbreak on an iPhone. It has been there since iPhone 4 was introduced. Other than cracked apps for iPhone, AppCake also provides cracked apps for Mac. Some paid apps available in the App Store can be found in AppCake for free.
vShare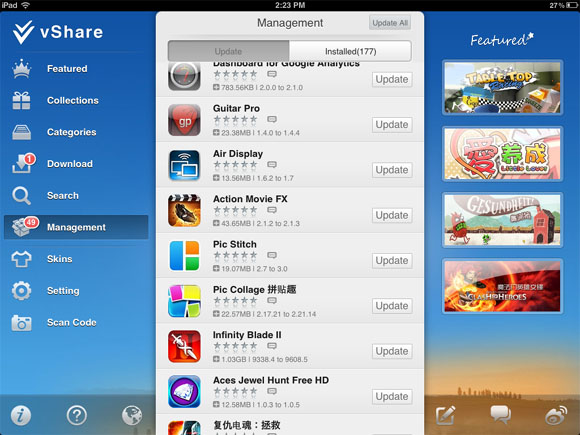 vShare App Market is a very huge market place. It has thousands of free apps and games for both iOS and Android users. Access to the official website and you can download vShare to a Mac, iPhone, iPad or Android device. Your door to cracked apps is opened once vShare is installed. To get vShare, you will need to install it from AppVV official website.
Kuaiyong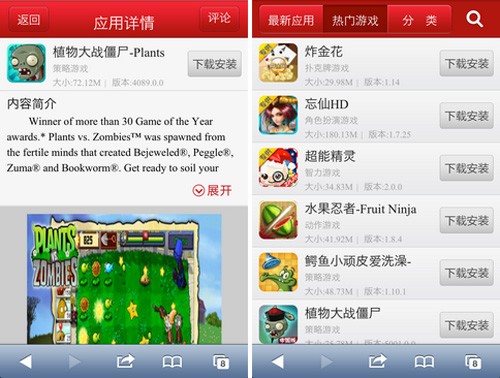 10 among 10 iOS users who have been using Kuaiyong vote for Kuaiyong. Kuaiyong is a very simple yet powerful app for cracked app hunters. With just a few taps, you can install cracked apps without jailbreak and without Apple id. Developers of Kuaiyong released Kuaiyong Chinese version in 2012 and Kuaiyong English version is also available since last week.
Zeusmos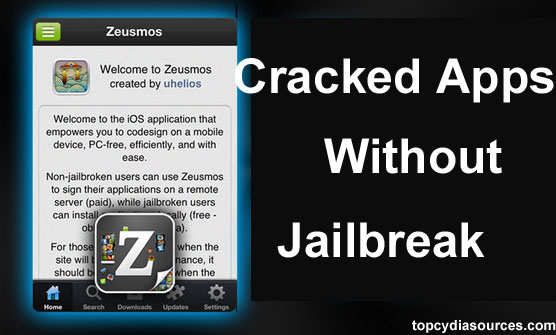 The philosophy behind Zeusmos is very simple – it allows an iOS user to install iPA files without jailbreak. With this method, you can install cracked apps or cracked games on iPhone, iPad and iPod Touch easily. To download the iPA files of your desired app, you can access to Zeusmos server through the app. No computer is needed because you can download the iPA file directly to your iPhone.
AppAddict
AppAddict is a must-have app not just for iPhone users but also iPad and iPod Touch users. With no computer, you can install free apps, games, tweaks, wallpaper, music, videos and etc to your iOS 8 devices as long as you have AppAddict. For those who want to try AppAddict, you may follow our tutorial – how to install cracked apps with AppAddict and how to update cracked apps.
Alternate ways install cracked apps without jailbreak: 25PP, iHelper, iFunBox (Very much similar to iTunes), iPA Installer, PandaApp, Tongbu, Appdb, Appulous, HipStore, Apptrackr and some other Installous alternatives.
All the above-mentioned methods to install cracked apps without jailbreak work on all these iOS devices:
iPhone: iPhone 4, iPhone 4S, iPhone 5, iPhone 5C, iPhone 5S, iPhone 6 and iPhone 6 Plus
iPad: iPad 1, iPad 2, iPad 3, iPad 4, iPad Air, iPad Air 2, iPad Mini, iPad Mini 2 and iPad Mini 3.
iPod Touch: iPod Touch first to fifth generation.
Apple Watch: Apple Watch, Apple Watch Sport, Apple Watch Edition.
advertisements